Room Air Conditioners
Why Friedrich Room Air Conditioners?
Friedrich is an air conditioning specialty company manufacturing only air conditioning products. For over 125 years Friedrich products have been renowned for their high quality, high efficiency and durability. These commercial grade products, made from the highest quality materials are available for your residential use. Years of development and testing are performed to ensure that you get the quality and durability you expect from a Friedrich brand room air conditioner.
Weston Bros., Inc. is a factory authorized Friedrich Dealership for over 40 years. Come visit our showroom or call us now to learn more about the entire Friedrich lineup of products. Our knowledgeable staff will help you select the right air conditioner for your home.
KUHL • CHILL PREMIER • WALLMASTER • UNIFIT • PTAC • ZONAIRE • DEHUMIDIFIERS
---
Kuhl Ultra Premium Line
When designing the Kuhl Ultra Premium Line, Friedrich engineers set out to develop the very best window air conditioner on the market. The Kuhl unit delivers cool air into your home quietly with precise temperature control and high energy efficiency. The Kuhl unit can even be controlled by you from your smart phone using FriedrichLink. To learn more about Kuhl, visit their brochure here.
Chill Premier & Chill Series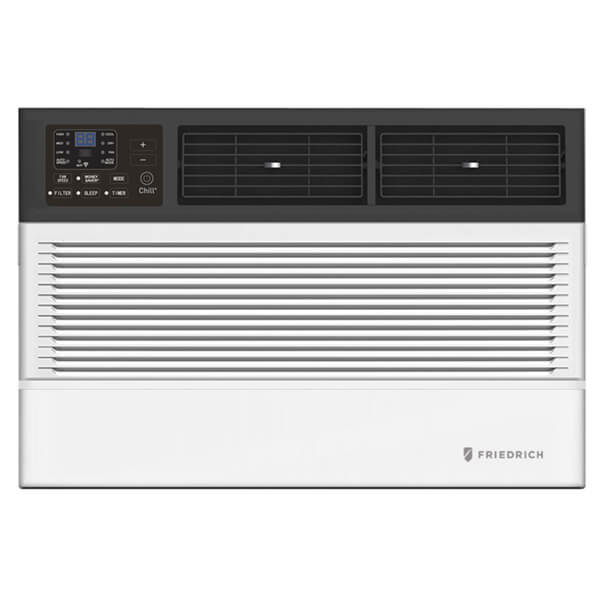 Friedrich's premium line of window air conditioners offer much of the same quality and durability of the ultra premium line at a value price. Choose from a full range of cooling capacities with premium features of 24 hour programmable timer, auto air sweep louvers, three fan speeds, slide out chassis and antimicrobial air filter. Learn more about Chill Premier here, and Chill Series here.
WallMaster
Commercial Grade for Thru-The-Wall Installations When you want a perfect fit into a 27" wall sleeve, you want the Friedrich WallMaster for use in new construction, retrofits, and remodels. It is built with the finest commercial grade materials and components. Features include easy to reach top mount controls, quiet and dependable rotary compressors, a programmable timer, built-in wifi, and an energy efficient Money Saver setting. When you want the ultimate thru-the-wall unit, WallMaster is the perfect fit. Learn more about WallMaster by visiting their site here.
Uni-Fit
A universal fit for existing thru-the-wall sleeves The Uni-fit model, with its smaller physical dimensions, was developed as a universal replacement for older air conditioners in various sized existing thru-the-wall sleeves. An included universal trim kit is used to cover any gap between the unit and the existing opening, giving the installation a neat appearance. Learn more here.
ZoneAire Smart Portable Air Conditioner
This portable air conditioning unit can be moved from room to room, so you can have cooling or heating when and where you need it. Learn more here.
Dehumidifiers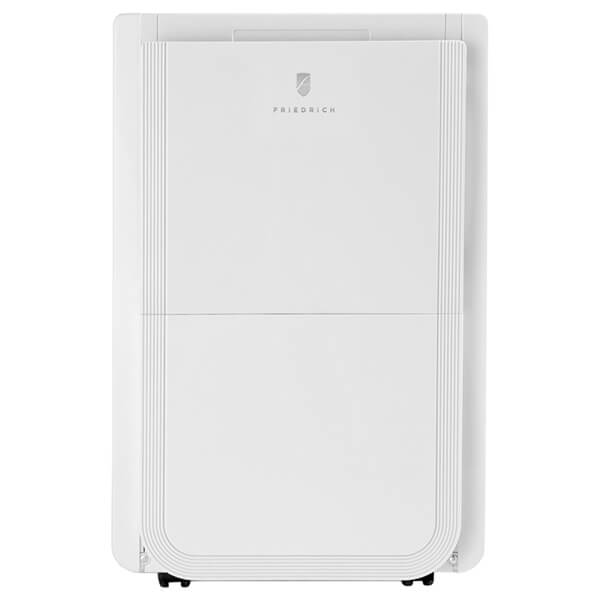 Friedrich offers dehumidifiers that can extract 35 or 50 pints of moisture every 24 hours. Ideal for storage areas or anywhere moisture is a concern. Learn more about this reliable convenient product here.
---
See our gallery of actual Weston Bros. Inc. installed systems here.